Transducers:
5 inch coated paper cone, injection moulded basket
1 inch Acuflex dome tweeter with aluminium moving coil
Minimum impedance:

4,97 Ohm (8,2 Ohm at 1Khz)
Efficiency and sensitivity:

88 dB 1W/1m
86 dB 2.8V SPL
Frequency response:

40 – 25000 Hz in standard environment
Type:

8 Ohm, 2 way bookshelf speaker, ubiquitous listening position,zero vibration chassis
Max. input power:

400W/couple
Width: 20cm

Hight: 31.5cm
Depth: 24cm
Weight: 6kg


Hi-performance bookshelf speaker. This project shows all the effort and work done to recreate the musical event, using a compact size box.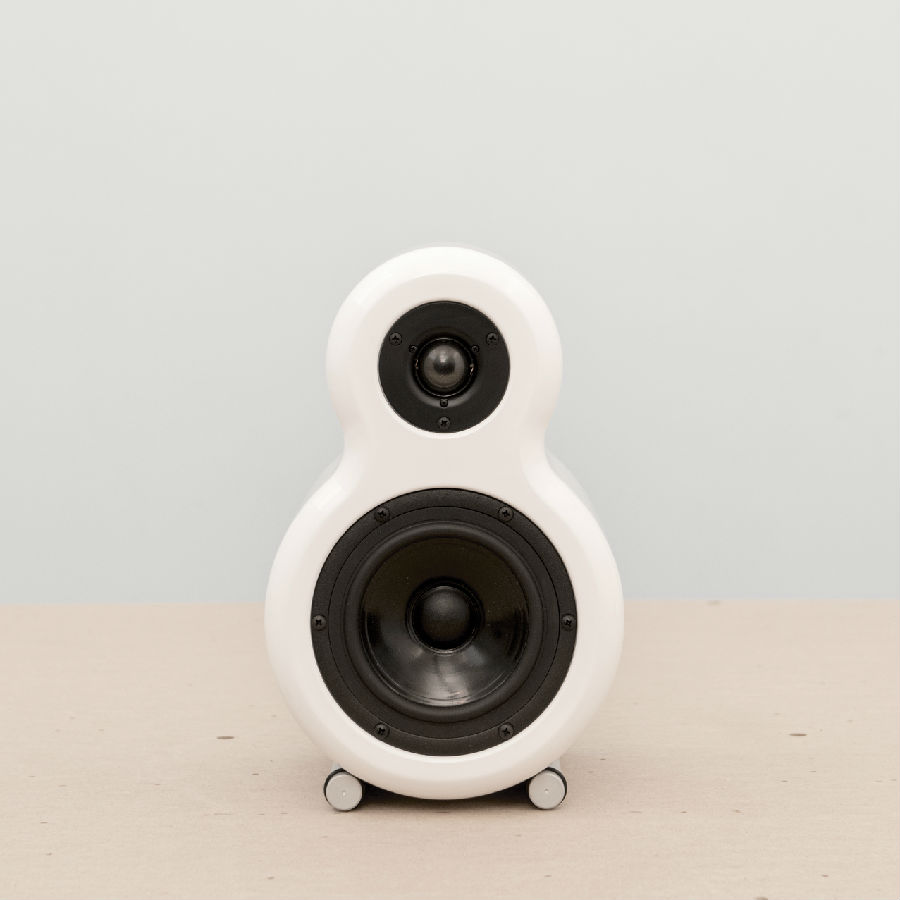 An exceptionally diffuse sound field is guaranted by its special chassis shape, together with a dedicated filter circuit design. Polar plots show very wide vertical and horizontal dispersion: this contributes to a wide and engaging soundstage. Polar plot's accuracy allows, at the same time, very good off-axis listening positions.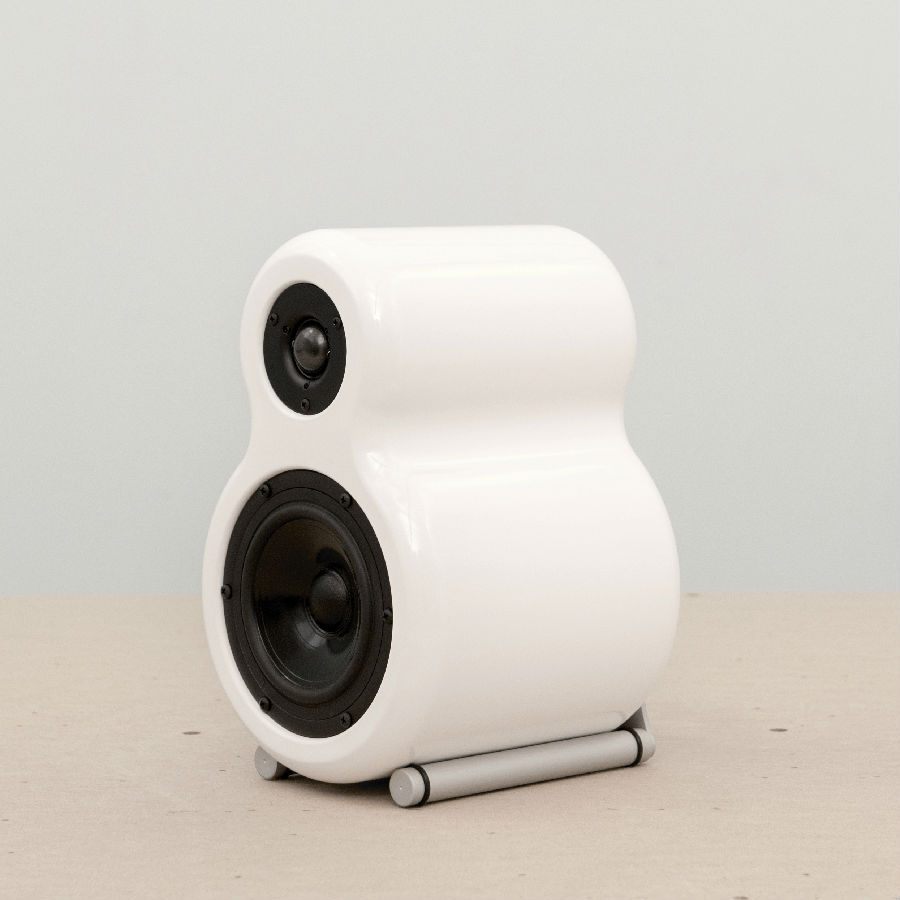 The chassis is characterized by an exceptional mechanical resistance, conferring linearity and body absolutely unusual for a small size reflex speaker.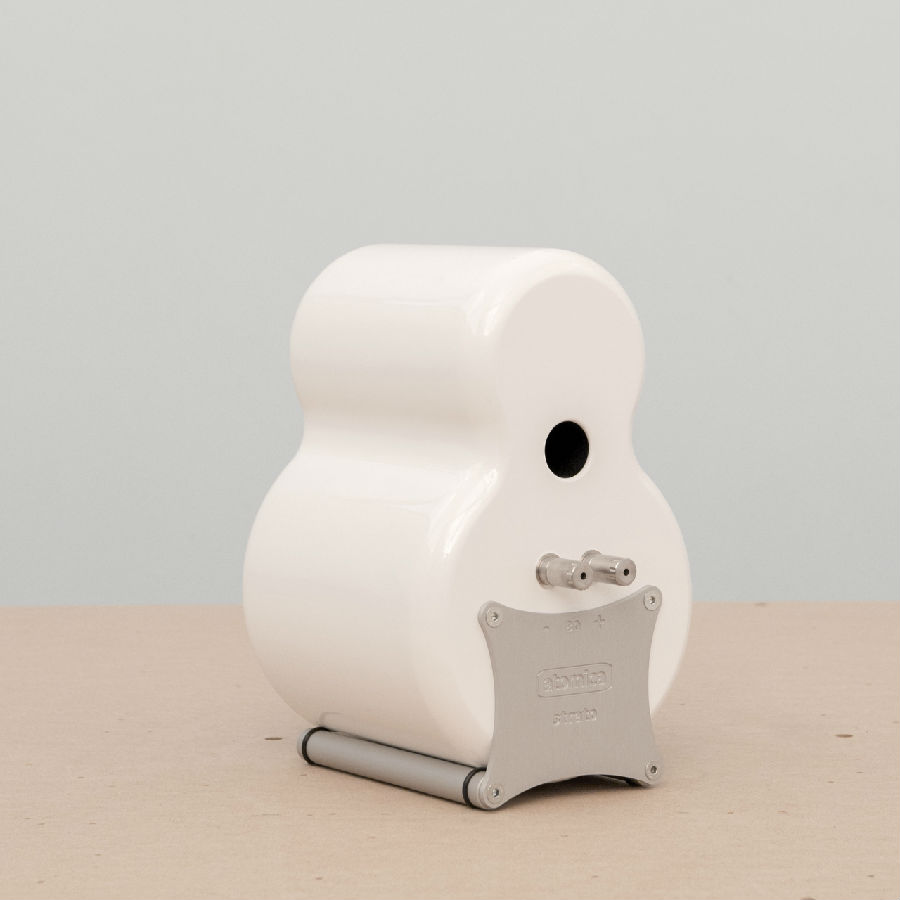 The support is entirely made of aluminium 6082. The support is auto-leveling and esnures a firm and secure grip together with an optimal damping of parastic vibrations.