Input:2 XLR;2 Fischer

Inputimpedance:1Mohm
outputpower:
Stereo Mode:350W into 8ohm;700W into 4ohm
Halfbridge parallel mode:1000W into 4ohm;1200W into 2ohm;1600W into 1ohm
Fullbridge mode:1200W into 8ohm;1600W into 4ohm
frequencyresponse:
10Hz—20kHz(±0.15dB);10Hz—100kHz,(-3dB)
Powerbandwidth:5Hz—100kHz
Totalharmonic distortion:
THD<0.1<>%(at 20kHz and 350W)
Signalto noise ratio:-105dB@ 1kHz 350W
Main engine height:23.5cm
Main engine width:44.7cm

Main engine depth:66cm

Main engine weight:39kg
Power supply height:23.5cm
Power supply width:44.7cm
Power supply depth:66cm
Power supply weight:57kg
With a split power supply design for the rear stage, the Bravo II signal path is fully balanced throughout the voltage gain phase from input to output, which is important for isolation of external noise sources. If the amplifier overload condition, Soft clipping (Soft clipping circuitry) will limit the happening of the acoustic attenuation.
For bandwidth control, BravoII has shown excellent conversion speeds between small signals and large signals, with remarkable transient performance. In addition, to ensure the accuracy of the signal, the bandwidth control has a very flat group delay.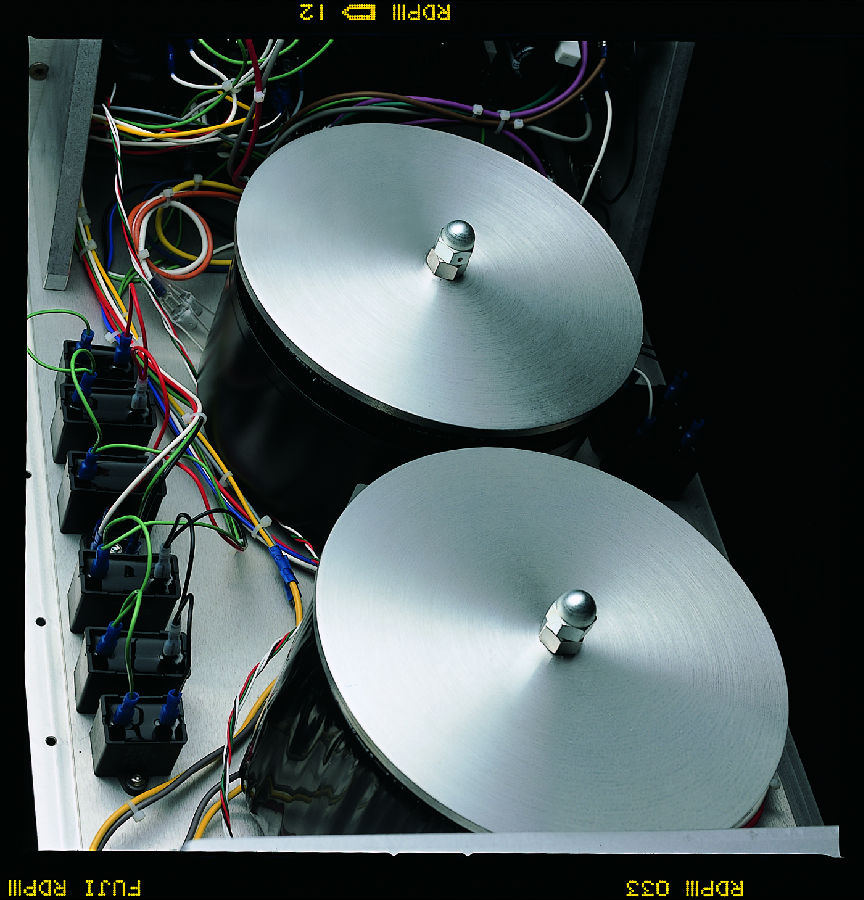 In order to improve the transparency and the resolution of the low level signal, the output level at a relatively high flow, static electricity and high purity of thick OFC internal signals and current distribution in oxygen-free copper wire of high transmission efficiency, film capacitors are widely used in circuit boards, in order to improve the high frequency bypass to ensure uniform low impedance power supply.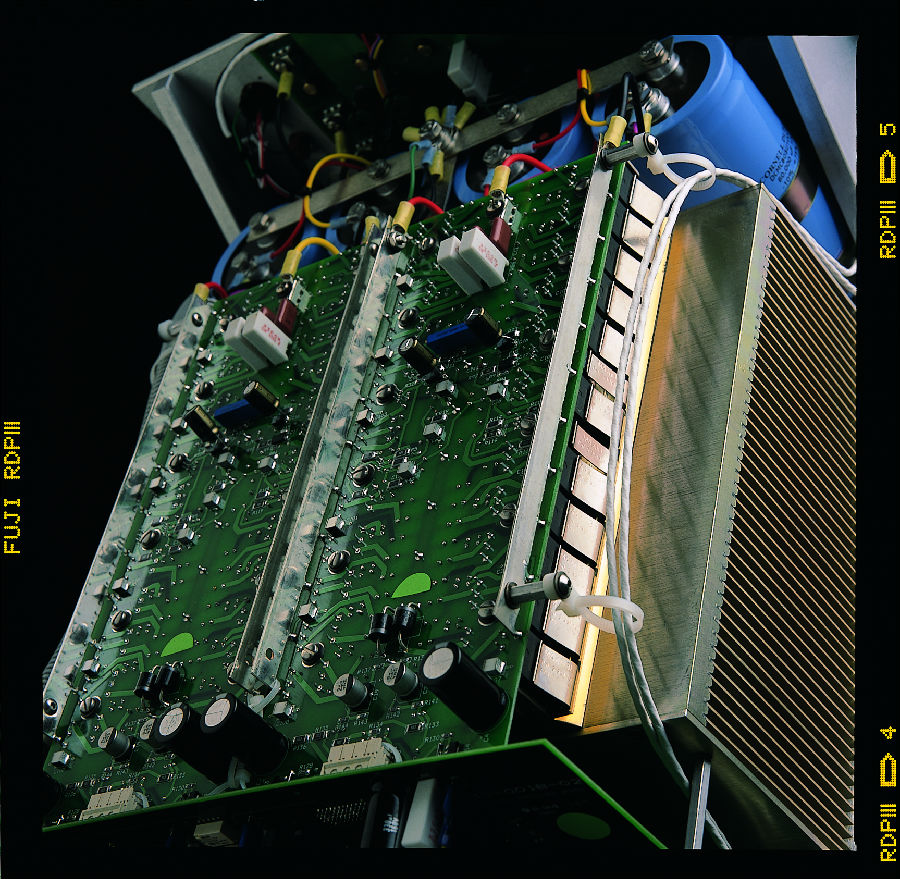 Bravo II is internally composed of up to 20 pairs of high-speed power tubes, combined with 1MegOhm input impedance design, and built into a separate chassis with a super large choke coil (2KVA) for filtering. In the power amplifier case, there are four 80000 F filter capacitance, very close to the output circuit, to achieve the closest power supply, also provide the best energy reserve for the equipment
The Bravo II power supply design is completely free from the high frequency noise generated by switching mode power supply, which also effectively reduces the supply pressure of power supply components, resulting in improved reliability and longer service life. Another benefit of the Bravo II design is the near elimination of peak value wave-current, the minimization of intermodulation distortion in the power supply ground circuit, and improved sound quality by reducing noise and distortion levels.