Input: three groups of XLR balance, three groups of RCA imbalance
Digital input: 1 set of USB audio, 1 set of S / PDIF, 1 group of AES
Output: 1 set of RCA imbalance, 1 group of XLR,
1 group of fixed tape
Frequency response: 20Hz to 20KHz ± 0.2dB
Input impedance: 1MOhm (single ended), 40kohm (balanced)
Output impedance: main output 100ohm, tape output 600ohm
Power consumption: 35W
Distortion: thd < 0.01% @ 20 kHz 1V output
Host height: 8.9cm
Host width: 44.5cm
Host depth: 38.1cm
Host weight: 8.2kg
Power supply height: 8.9cm
Power supply width: 44.5cm
Power depth: 38.1cm
Power weight: 11kg
Sonata USES a 4.3-inch TFT color touch-screen display for navigation and USES high-quality optical encoders and magnetic indexing mechanisms for volume and balance control.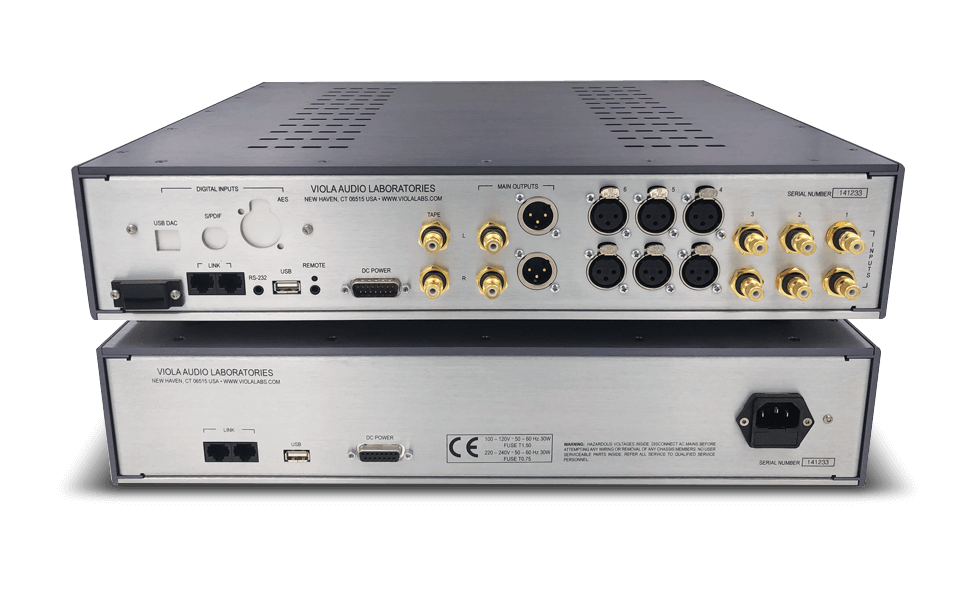 The independent stabilized voltage supply is used for analog circuit and digital control function. The main analog power supply is designed with choke input, and the circuit board mounted low ESR capacitor is used for power filter.
Sonata USES opA-1 discrete low noise, high speed operational amplifier module. Opa-1 high current output stage will drive high capacitance cable and power amplifier input stage. Sonata volume and balance control USES discrete high-precision resistors, with additional dual tracking regulators for local power supply regulation.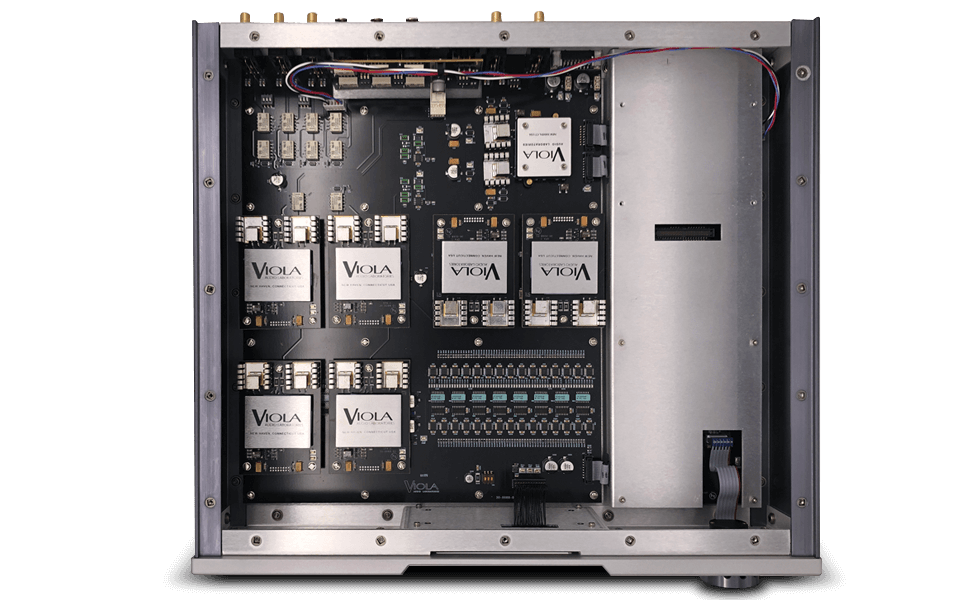 Sonata can be controlled using the Viola Remote Apple iOS™ application or rS-232. Sonata preamplifier with + 12V trigger output, remote control of the power amplifier. The Viola Link Bus connector also controls the external Sonata power supply and the Viola Concerto power amplifier. Provide a USB master port for firmware updates.