Input: 3 sets of XLR, 3 sets of RCA
Output: 2 sets of WBT NextGen speaker terminals
Input impedance: 40kohm
Output power: 125w into 8ohm, 250W into 4ohm
Height: 14cm
Width: 44.5cm
Depth: 48.25cm
Weight: 28KG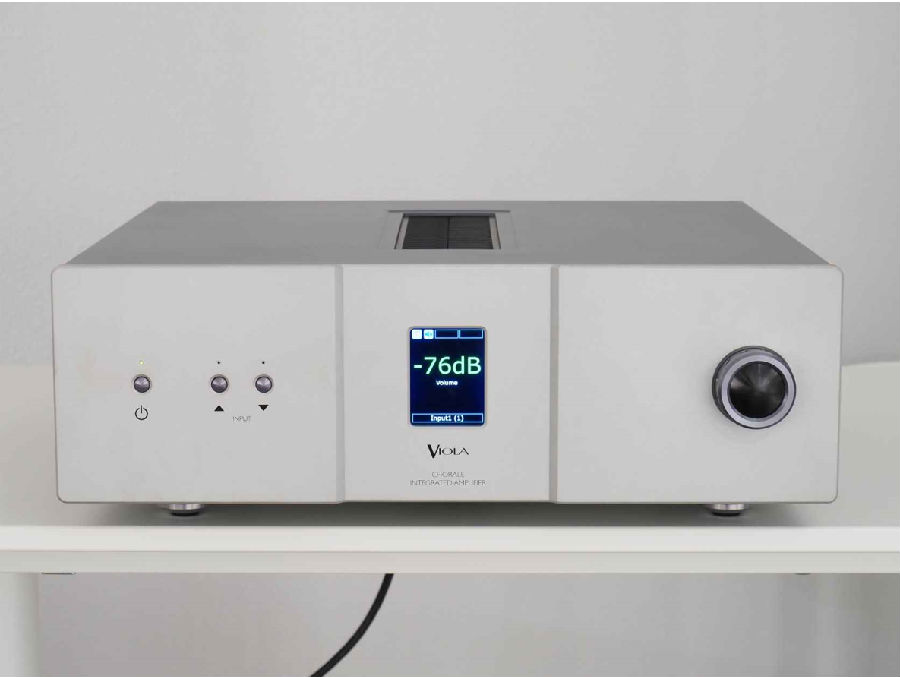 The Chorale integrated amplifier is simple in shape, loaded with essence technology, the case is made of all aluminum, the shielding effect is very strong, the panel has a screen display volume and input mode, the top is a radiator fin, from the top to the bottom, hot air can be sent from the bottom to the top, which can significantly improve the heat dissipation effect.
Analog amplifier circuit is designed independently of left and right channels, each channel with independent power supply and transformer, coupled with flagship technology, to ensure the lowest noise ratio and a large dynamic range, the machine shielding is also done very efficient, noise impact is minimized, innovative use of extensible modular design.
Each channel of the Chorale amplifier outputs 125 watts of power of 8 ohms and 250 watts of power of 4 ohms. The remote control is provided by the iOS application and provides two optional slots for the head part or DAC. In addition to what can be added to the slot, there are three balanced and three non-balanced inputs, RS232 support for automated control, and USB ports for software updates.