Unit: 2x15 "dipole paper low frequency unit,
1 x 2" + 1 "coaxial horn,
1 x 16mm super treble unit
Impedance: 6ohm
Sensitivity: 98,5db/2.83v/m
Frequency response: 30hz-38000hz + / - 3dB / 25hz-45000hz + / - 8dB
Division: 5 channels
Withstand power: 400W
Height: 137cm
Width: 51.2cm
Depth: 36.5cm
Weight: 115KG / piece
It adopts 5-way sound separation, a specially made 2 "+1" coaxial horn, a 16mm ultra-treble unit, and two specially made 15-inch dipole type bass design. Its sensitivity is up to 98.5dB, and it can provide stable and highly consistent acoustic output in the range of 30HZ-38000Hz (+/ -3dB).
Adopted the world rare concentric compression drive, with a single horn design, compared with the ordinary horn speaker, its unique bugle shape and size can be achieved excellent sound waves and excellent off-axis response, guarantee the directivity of the stability of the horn tweeters have, like voices like mouth, make the sound field of sound is very clear, right can keep the dimensional feeling of original recordings and presence.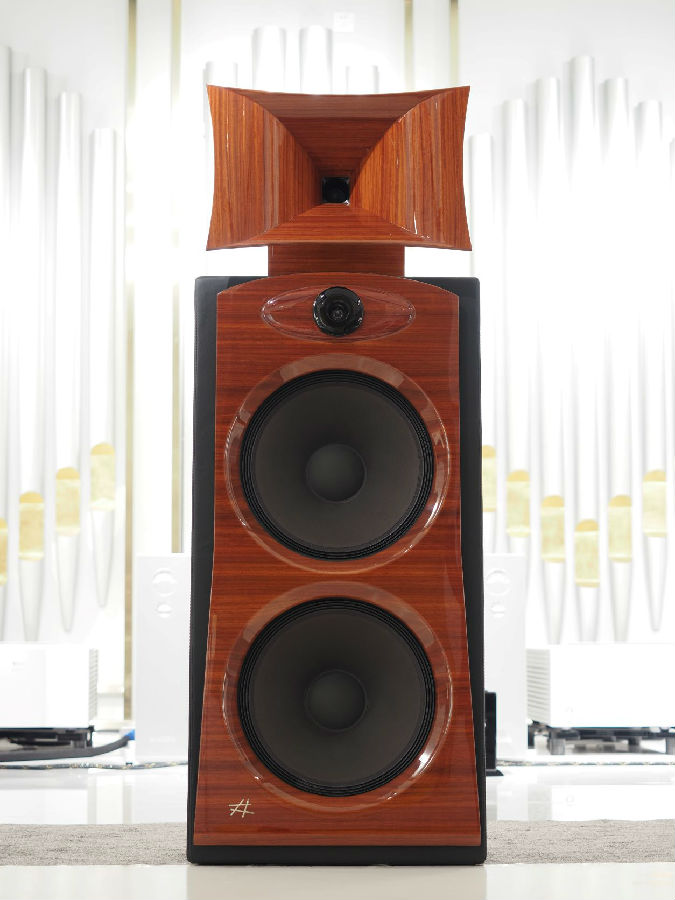 All coils are made of pure copper with very low resistance. The frequency divider filter is manually assembled and wired with 7N solid copper and Teflon medium. All connections are only used for direct contact between copper.
Patented materials exclusively developed by Diesis Audio CLAD 58 are made of special materials solidified in a single die to ensure their excellent hardness and damping properties. When output at the same sound pressure, they will not generate excessive vibration diffusion like solid wood materials.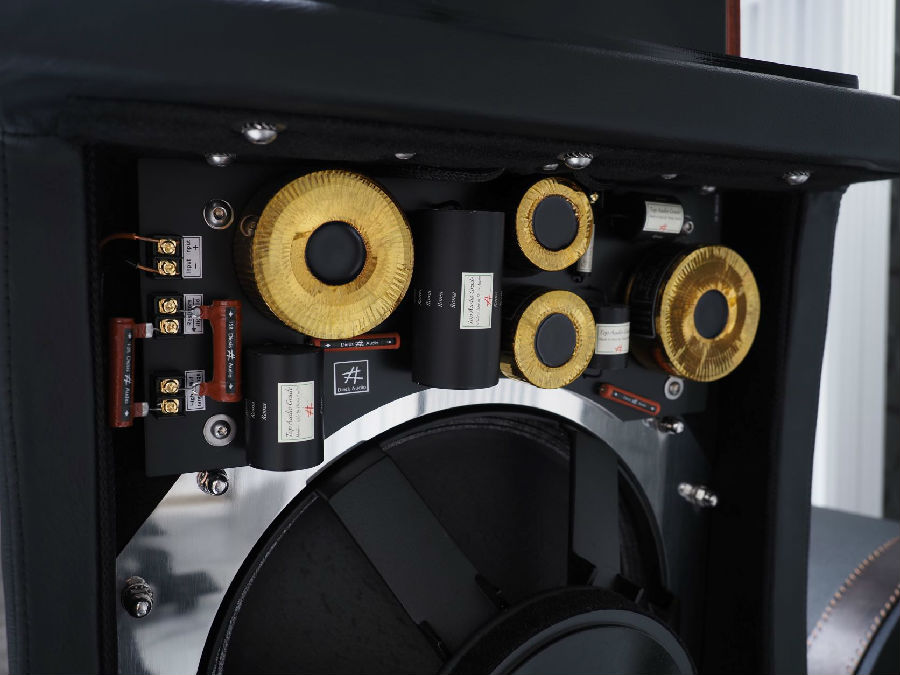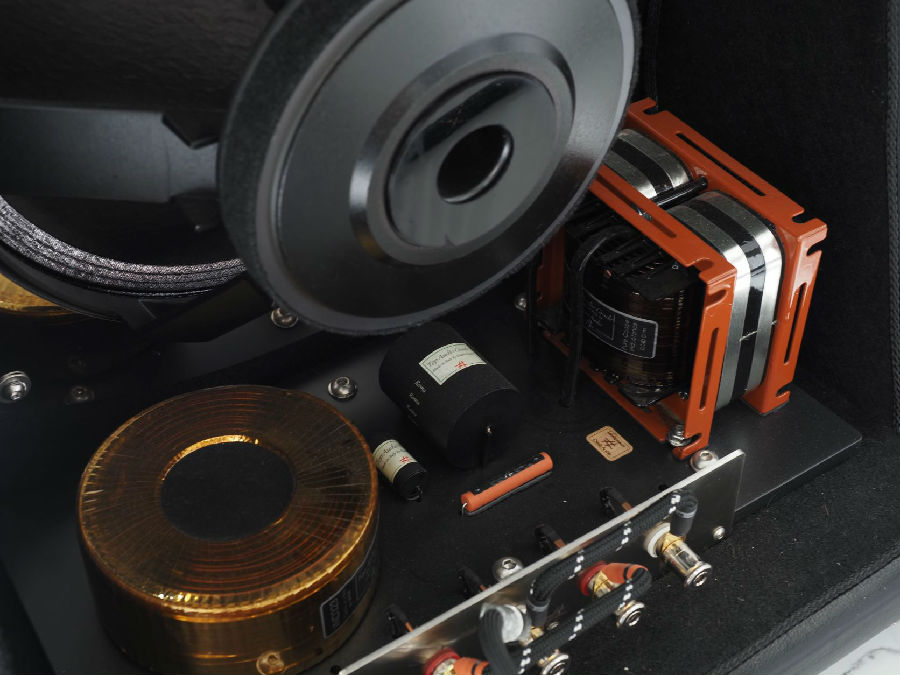 Adopt the world's first in the dipole model bass sound unit with high compression unit horn fusion for the integration of technology, low frequency by two 15-inch diameter of dipole more efficient design bass unit, it has extraordinary handiness, suspension damping and large canvas, ensures high response speed, this is a perfect convergence of basic parameters and alto drives. In addition, its large-caliber special bass unit has short front and rear stroke and fast speed response, which can cooperate with the speed response consistency of the compressed horn treble unit, reducing the negative effect of low-frequency standing waves, but bringing a rare sense of looseness.