Unit: 2x10 "dipole paper medium low frequency unit, 1 x 45mm horn
Impedance: 6 ohm
Sensitivity: 93 DB 2.83 V / M
Frequency response: 45hz-23000hz + / - 3 dB
Division: 3 channels
Withstand power: 130 w
Height: 104.2cm
Width: 32.8cm
Depth: 28.9cm
Weight: 40kg / piece
The Ludos Ludos angel is beautifully designed, as beautiful as its Chinese name, Angel. Seen from the side in a flat bow, the front baffle is flat, but the back bends inward in an arc. On the one hand, it keeps the elegant aesthetic feeling, on the other hand, it can also eliminate the low-frequency standing wave in the box, thus obtaining a cleaner low-frequency effect.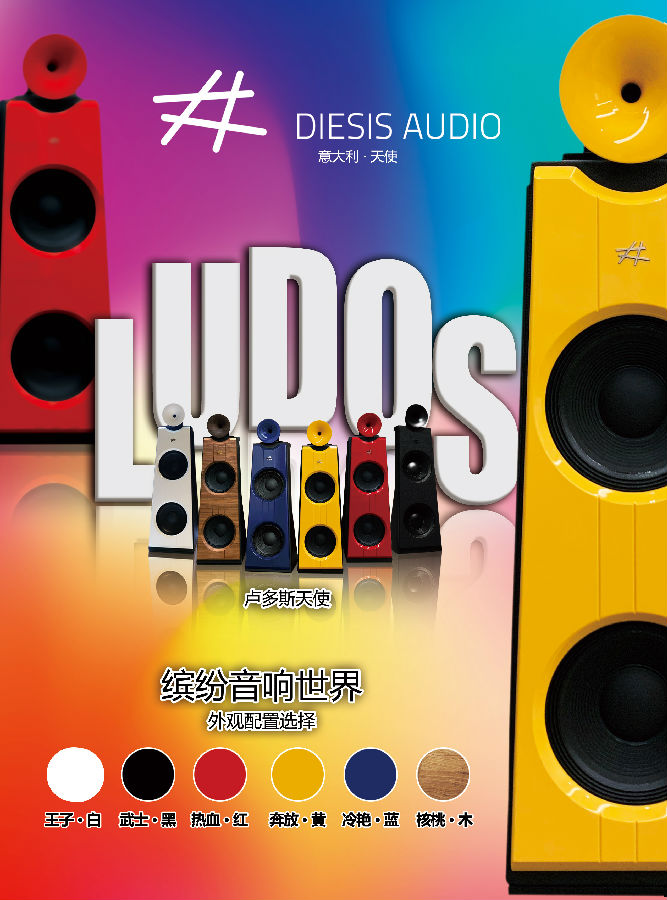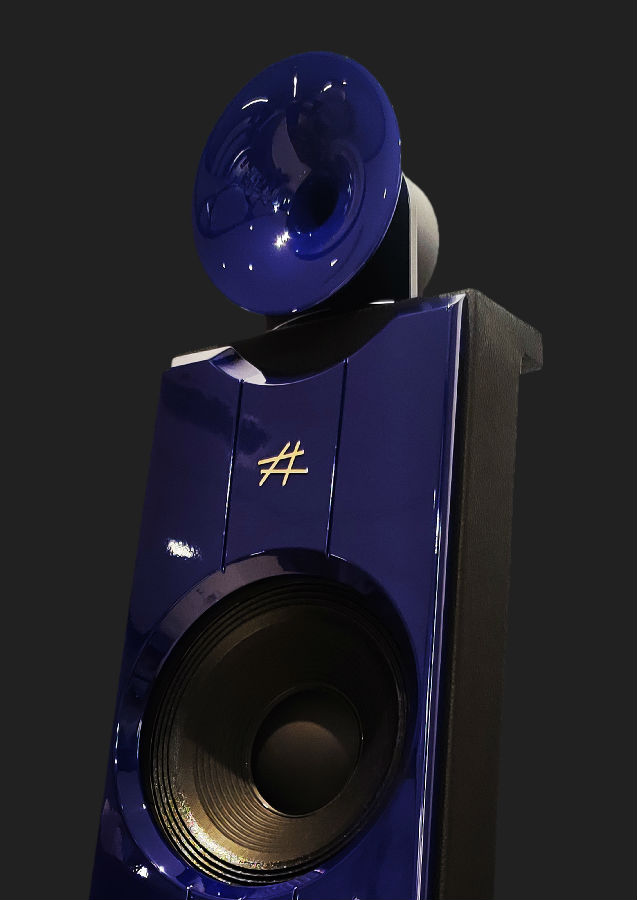 Ludos USES a 2.5-channel split, a compressed horn treble unit with a special diaphragm diameter of 45mm, a 10-inch medium bass and a 10-inch bass, providing stable and highly consistent sound output in the range of 45HZ-23000Hz (+/ -3dB).
On the mid bass side, the angel cleverly left the lower frequency of the 10 "mid bass unit uncut, allowing it to naturally extend and merge fully with the 10" bass. The dipole type special paper basin with large diameter makes the middle and bass unit have short front and rear stroke and fast speed response, which can match the speed response consistency of the compressed horn treble unit, reduce the negative effect of low-frequency standing wave, and bring a rare sense of looseness.
Ludos has an extremely high requirement for component materials, which is reflected in Audin Cap, Mundorf Gold and silver series capacitors and Mundorf square core OFC copper foil coils with ultra-thick and low resistance, demonstrating the high cost of Diesis Audio production. These components, carefully selected by listening tests, are then treated with dielectric resin to meet military standards. The divider is mounted on a separate base made of CNC mached 10mm thick PVC and USES the same speaker connection as the cable, effectively eliminating contact resistance on traditional circuit boards and taking full advantage of better signal transmission.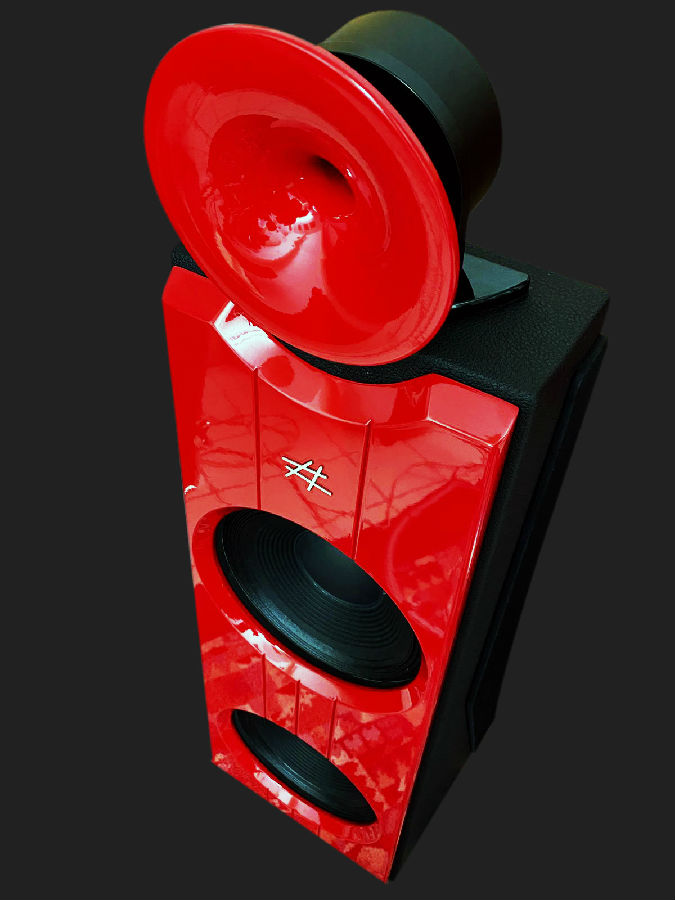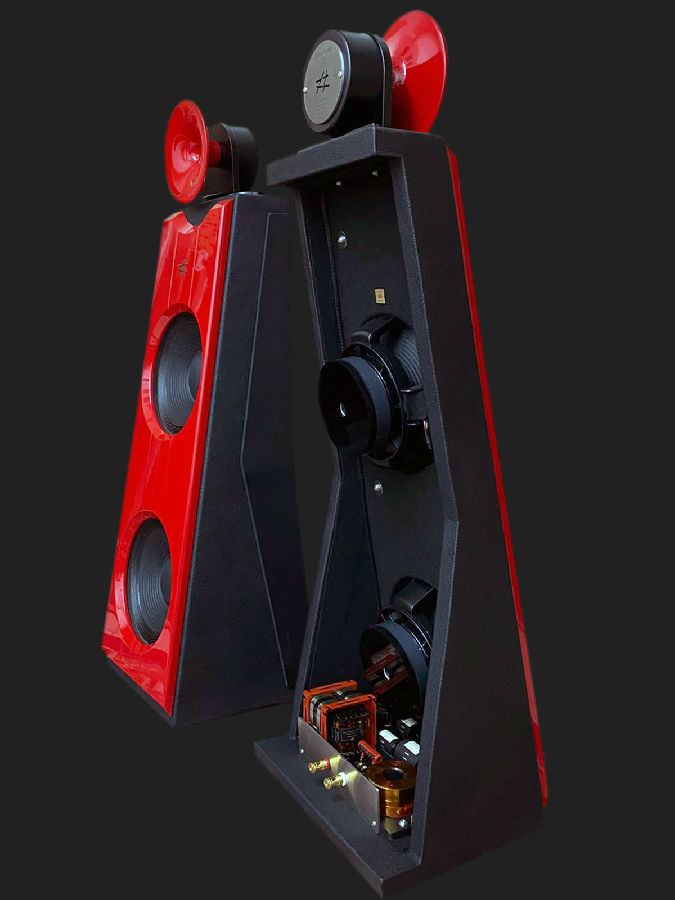 The i-frame on the back of the speaker is CLAD 58 composite material which is developed exclusively by our own. The special formulation of the material, which is a mixture of mineral powder and a special liquid resin material and solidified in a single die, ensures excellent hardness and damping properties without excessive vibration diffusion as the solid wood material does at the same sound pressure output. The speaker unit and horn stand are made of aluminum alloy with high strength, light weight and easy to process.