Input: 2 × XLR
Output: 2 × 2 Gold Plated horn terminal
Signal to noise ratio: 120dB
Damping coefficient: 400
Frequency response: 10hz-25000hz
Distortion: thd + n < 0.0001%
Power: 2 × 1200W (8 Ω) / 2 × 2400W (4 Ω)
Height: 83cm
Width: 48cm
Depth: 83cm
Weight: 375kg
The Only One is The flagship super rear level, where excellent components are used for manufacturing, and no effort is spared to design this independent product, from The circuit board to 2 excellent power supply links are made by hand in Denmark.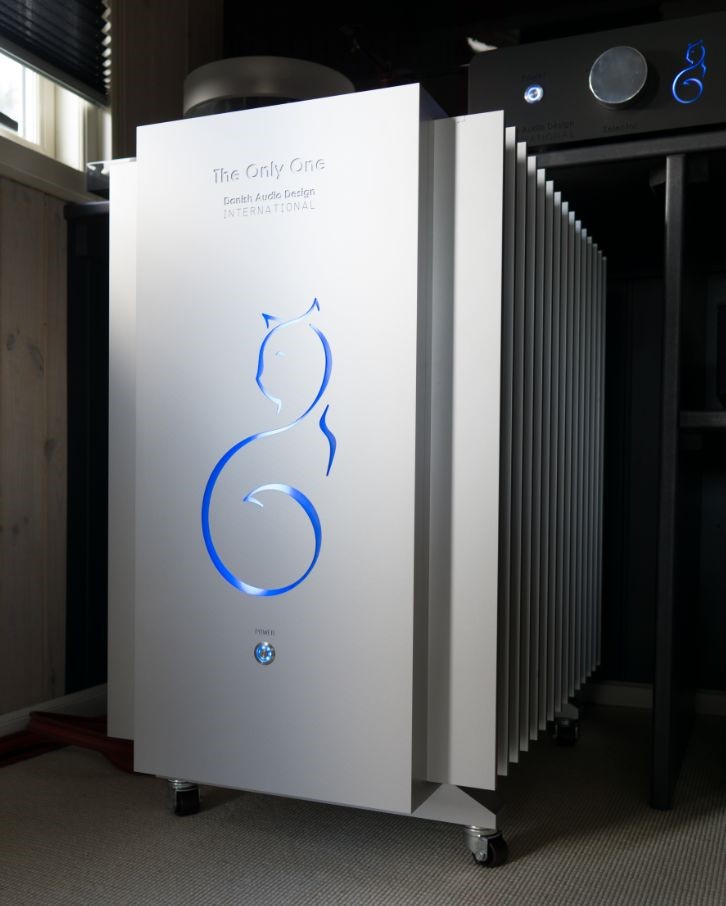 Thick heat sinks are arranged on both sides of the rear stage, and all the internal transistors are designed close to both sides of the chassis, which is an excellent performance for heat dissipation.
Two independent power supply levels are set up internally, and the separated DC and AC supplies ensure that no matter how high the sound pressure is, Hiss and Hum sound will not occur.
The Only One has an incredible 70 million power supply. Both The amplifier and The interior are coated with 6mm copper and MU metal, so The machine does not get hot or interfered with by external signals. The exterior is composed of 20 and 30mm aluminum blocks, with fine details.