Output: XLR output (lundhal symetriser), RCA
Compatibility: compatible with MacOS market products
Height: 29cm
Width: 43cm
Depth: 34cm
Weight: 15kg
BLACK HOLE, digital audio server Ⅱ BLACK HOLE is composed of two machines one large and one small, small case is several parts, Mother board, main board USES the metal diaphragm shielding treatment; Another heavy many size of the chassis is actually BLACK HOLE Ⅱ DAC decoder, it is a USB input armed only with full balanced analog output of the decoder, it is also equipped with SPDIF coaxial and AES/the EBU Canon digital output terminals in both groups, an external digital recording device for another or more advanced decoder to expand.
La Rosita is more deeply aware of the influence of the quality of power supply on the final effect of the computer playing system, so it abandoned the switch power supply with large ripple, poor resistance to overcurrent and uHF interference, and designed a group of traditional linear power supply. This set of linear power supply is composed of French customized ring transformer, bridge rectifier, Schott stabilizer tube and large capacity filter capacitor, etc.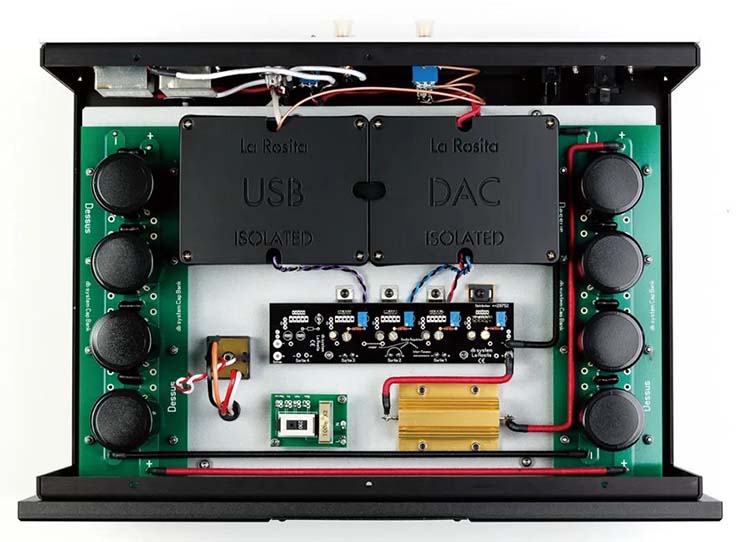 BLACK HOLE Ⅱ built-in motherboard through optimization of the underlying operating system, shut down all connected to the network and broadcast control, have nothing to do with music playback function, all manipulated by apple App on iOS peripherals to complete, in order to avoid interference, even without display panel (main board display close to avoid interferences with audio processing), and the main board only provide USB audio output interface, can make an external U disk, mobile hard disk or use desktop external hard drive, etc.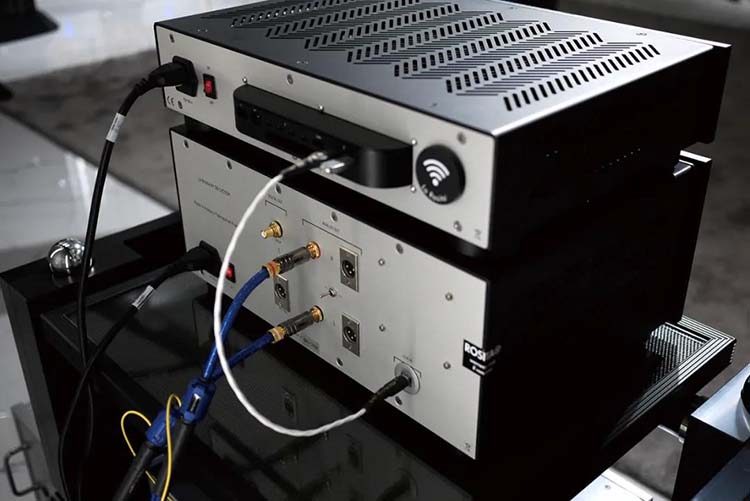 The huge CHASSIS of DAC adopts the three-dimensional structure, and the baseplate is installed with two power transformers and three sets of high-precision and low-internal resistance stabilized voltage power supply, respectively, for the USB line and DAC line independent power supply, which is covered with a thick aluminum plate almost as big as the chassis for isolation shield, to avoid magnetic leakage to cause interference to the audio line.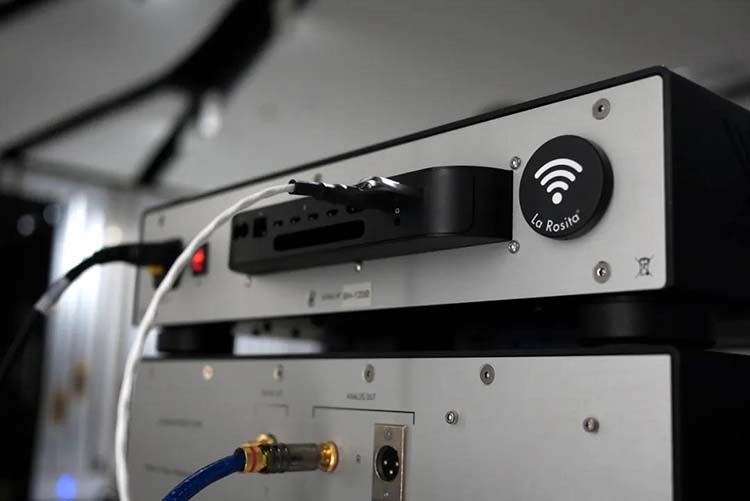 Two sets of filter capacitor circuit boards are installed symmetrically on the DAC, and a total of 8 Europe-produced KEMET 17000 F large-capacity capacitors form a huge filter array, thus providing abundant energy storage and pure power supply. The USB line and THE DAC line are installed in separate thick metal shielding box to completely isolate all kinds of interference.