Vacuum tube: 4x6c3pi, 2x6h6pi
Input impedance: ≥ 66 kohm (balanced input), ≥ 33 kohm (unbalanced input)
Frequency response: 10-50KHZ + / - 0.5dB
Gain: 56dB
Height: 11.5cm
Width: 26cm
Depth: 39.2cm
Weight: 6.7kg
One step ahead of the pack: Select the first specialty product segment as a component that refines nuance and touchability - static earphone energizers. Their elaborate Trilogy Audio Systems SPD series is the first of its kind.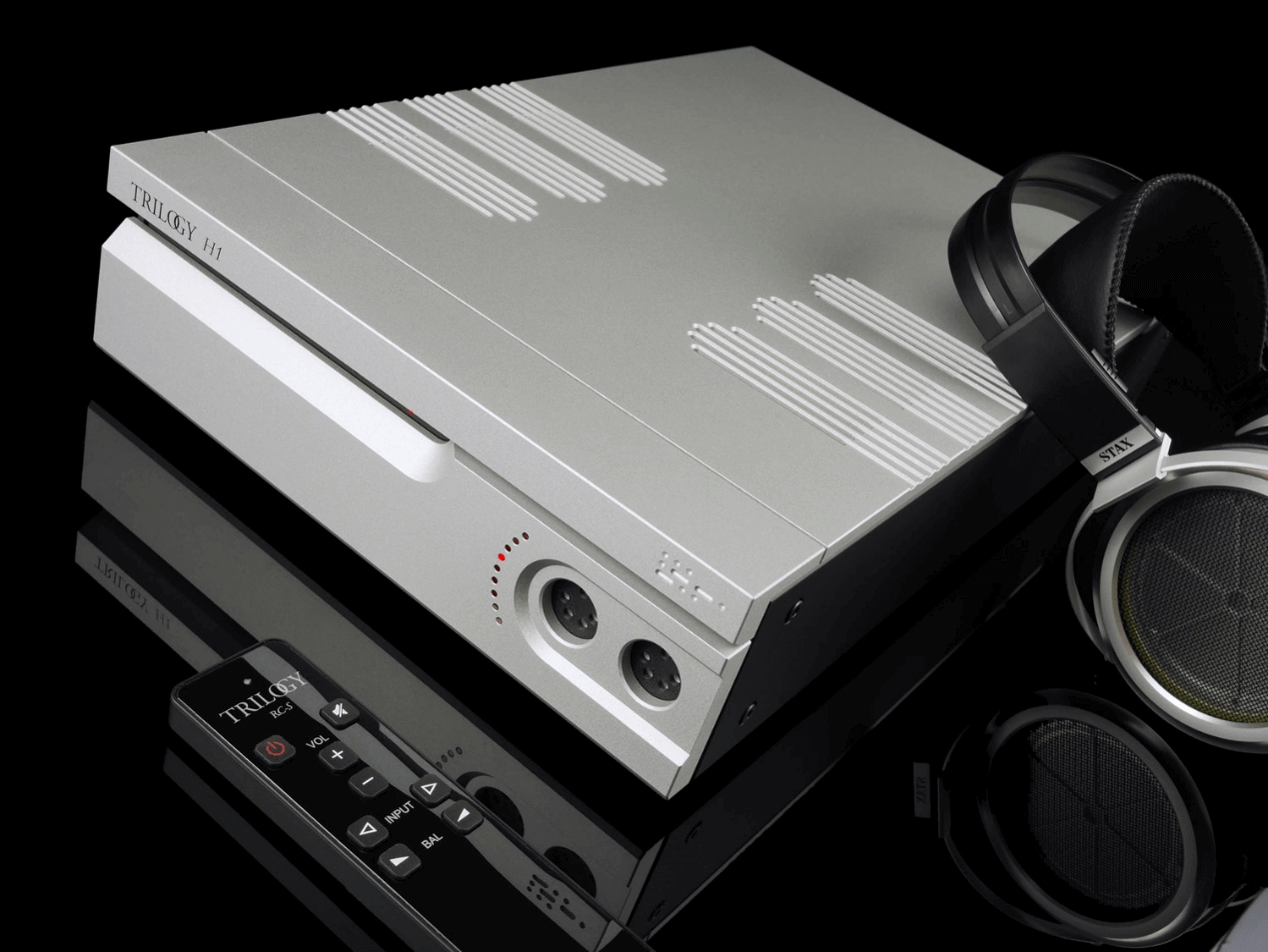 After experimenting with variations of Stax circuits used by many other manufacturers, Nic Poulsen realized that the accepted wisdom and circuits could not advance the product to the design goal of Trilogy, but could only evolve and improve.
The SPD H1 circuit is unique in terms of solutions. The design consists of two ring transformers, one for heating the triode and one for the rest of the H1. Vacuum tube circuit using high - span - conducting type of military tube. A pair of 6C3 input tubes and a pair of 6H6 output tubes, with a service life of about 5,000 hours, can simply be sent back to the Trilogy for replacement.
The H1 is A perfectly balanced class A circuit with broadband and zero feedback, enabling pure communication between the listener and the music. Naturally, in this uncompromising design wiring, teflon coated point-to-point silver-plated copper was used. Stax sockets are PTFE/Teflon with gold-plated contact surfaces.
In addition to the high texture of the H1, which is known for its static headphones, the H1 offers a distinct bass and intuitive, authoritative mid-range. People have solved the ephemeral and repugnant qualities of the traditional static earphone demo. It took some time to reverse conventional wisdom, but the results were worth it. Experience the openness and sheer escapism that H1 offers.
Later, SPD H1 has four inputs / 2 x RCA 2 x XLR, and a pair of Stax sockets, elegantly recessed into the front panel.
We created the Direct Mode model (DMV), which allows the user to remotely select inputs and more fully functional remote functions, including volume/balance and mute and other operations. Upgrade the Direct Mode model (DMV) to a fully functional remote version by returning directly to Trilogy for chip and firmware updates.
With any compatible with Stax exciter, performance depends on the quality of the signal source, namely the analog output level, the CD player and other manufacturers of the quality of the digital volume control, but the H1 buyers that Trilogy redefines the standard again, must be compatible with Stax energizer to judgment, and must be experienced to be believed.