Input impedance: 84 kohm (balanced input), 42 kohm (unbalanced input)
Output power: 8ohm, 135w per channel
Sensitivity: rated output is 600mV RMS
Frequency response: 10hz-50khz + / - 0.5dB
Distortion: weighted less than 1% a at rated output
Height: 12.7cm
Width: 44.5cm
Depth: 43cm
Weight: 25.5kg
The trilogy 925 combined stage amplifier has the depth strength required by the most demanding enthusiasts. It makes the integration concept an important step forward to provide unforgettable music performances.
At the heart of the 925, you'll find many of trilogy's award-winning technologies. The balanced input stage uses 6h6 П supertransistor to provide A-class pure triode with excellent linearity and zero feedback voltage gain. With our unique zero feedback MOSFET and bipolar topology, the output stage can provide 135w power with excellent control capability in a bridge configuration.
The amplifier is symmetrical inside and outside. Unlike many other claimed balanced amplifiers, the positive and negative signals in the 925 are never grounded. The powerful and fully customizable input management system can also interface with the outside world and other trilogy products through taslink.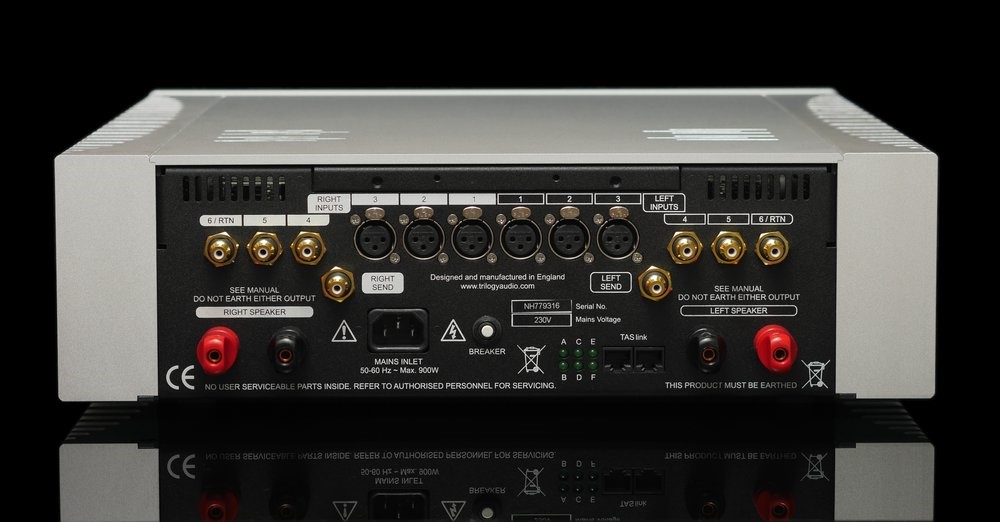 925 design elements are seamlessly combined to form the top quality amplifier. It will provide light, transparent touch and controllable ease and agility for music.
The standard surface treatment is soft, bead blasted natural aluminum. You can also choose to pay an extra fee, choose one of our glossy finishes, or use the chameleon color system, which opens up a rainbow for custom finishes.