Vacuum tube: Super tube 6H6П
Input impedance: 400 kohm
Output power: 8ohm, 125w / channel, 4ohm, 200W / Channel
Sensitivity: 2.0V RMS
Frequency response: 5hz-30khz + / - 0.5dB
Distortion: weighted less than 1% a at rated output
Height: 10.6cm
Width: 46.5cm
Depth: 34.6cm
Weight: 38kg
Add the 903 preamplifier. The best design choices can only be achieved by knowing all the choices. Trilogy has a unique place in this respect; The combination of solid state technology and the essence of valve technology to create a remarkable design that can demonstrate the subtlety and power of music.
All voltage gain of 993 by six h6 П super vacuum tube. The selected Russian military transistor has excellent audio performance, high transconductance and low MU characteristics. The valve operates in class A with A ground grid configuration and zero negative feedback for maximum fidelity.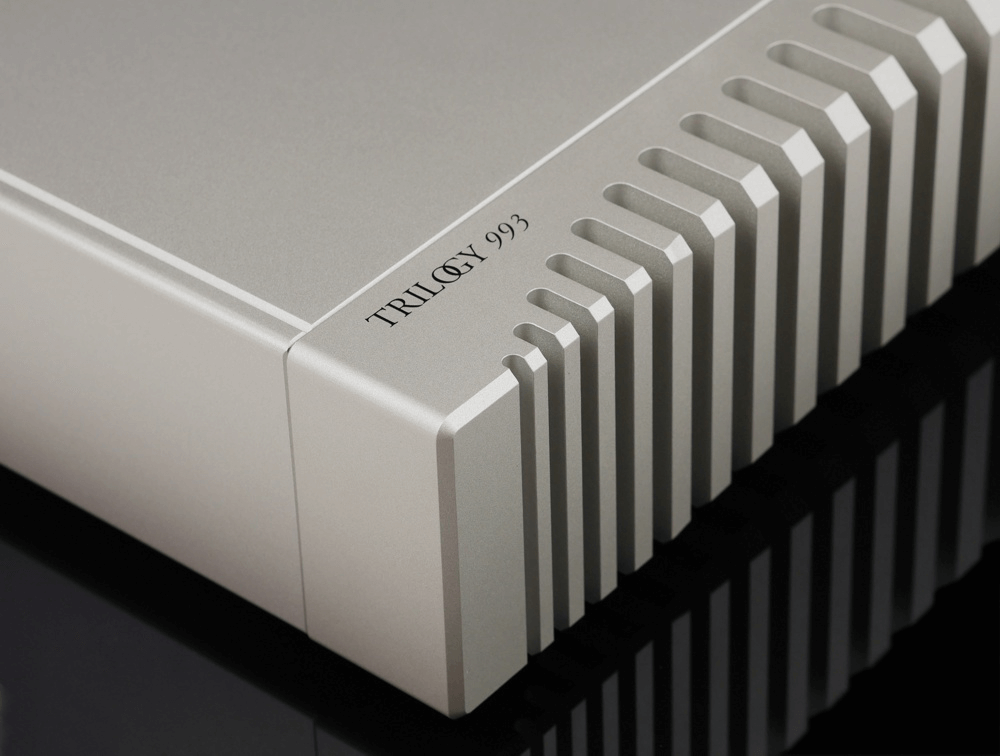 The power supply at the driver level is completely discrete and is adjusted in parallel to provide excellent transient response. Due to the unique topology of the output stage, the valve is easily loaded with only a small MOSFET. This allows it to deliver the music stream and tiny details that make the valve so special. The 993 took the unusual step of specifying a choke input power supply for the output stage.
The choke coil is almost as large as a power transformer and plays a vital role in the amplifier's performance. The electric noise and large current spikes are avoided in the conventional power supply. The choke allows for more linear current consumption, resulting in much less dynamic noise under drive. Premium energy storage capacitors and soft recovery diodes power the power supply. The first watt of power provided by the amplifier is critical. Here, most of the tonal and spatial cues are at normal listening levels. The output stage of the 993 USES a small flexible output FET to power the area, providing superior performance where the impact is greatest. As current demand rises, more powerful bipolar devices provide extra current to move speakers up to 125 watts to 8 ohms.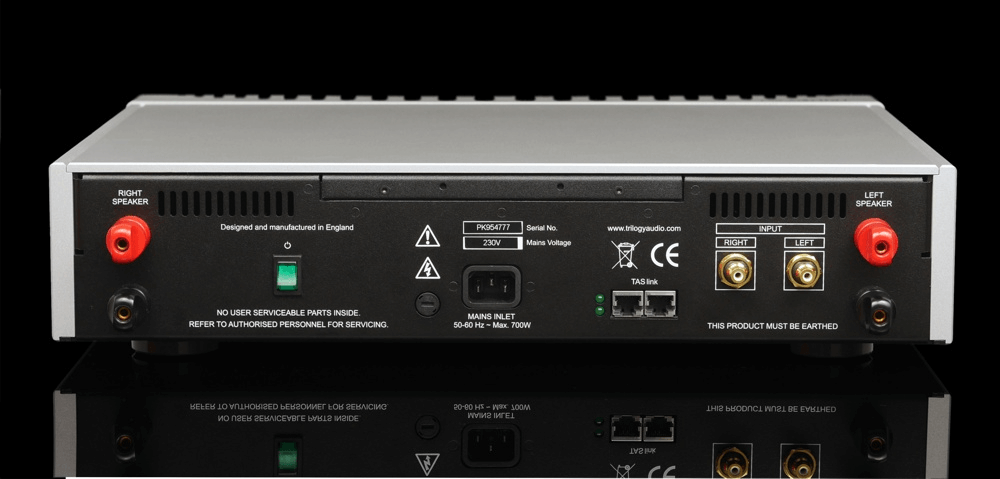 The global negative feedback of this amplifier is zero, but its output impedance is still very low due to the high bias. TAS linked connections provide functions such as remote opening, remote status monitoring through the system controller, and security binding. The 993 stands out simply because every element of its design and construction is driven by a passion for delivering performance that will appeal to and delight an audience.