Vacuum tube: Super tube 6h6 П
Input impedance: 400 kohm
Output power: 8ohm, 125w4ohm, 200W per channel
Sensitivity: 2.0V RMS
Frequency response: 5hz-30khz + / - 0.5dB
Distortion: weighted less than 1% a at rated output
Height: 10.6cm
Width: 46.5cm
Depth: 34.6cm
Weight: 38kg
The 915R preamp is the highest level of Trilogy, the culmination of decades of design knowledge, and a true summary. The performance of this design is close to that of the field sound source and has been realized. Audacity is as composed as subtlety.
The openness, balance and agility of the preamplifier make the music more tangible, so that the listener does not lose nuance. Light acoustic landscapes only have the right proportions and perfect imaging effects.
Access to the control menu through a highly intuitive rotary encoder makes it easy to implement all common functions in a thoughtful way communicated by a large red LED dot matrix display. Display brightness, custom tabs and gain adjustments per input, movie mode, security bindings, sleep countdown, TAS linked timing system open, and remote manipulation enable you to turn the 915R into a custom experience - this interface is very interesting to use. You can enter an optional security PIN code at boot time, which will render the device unusable if the password is stolen.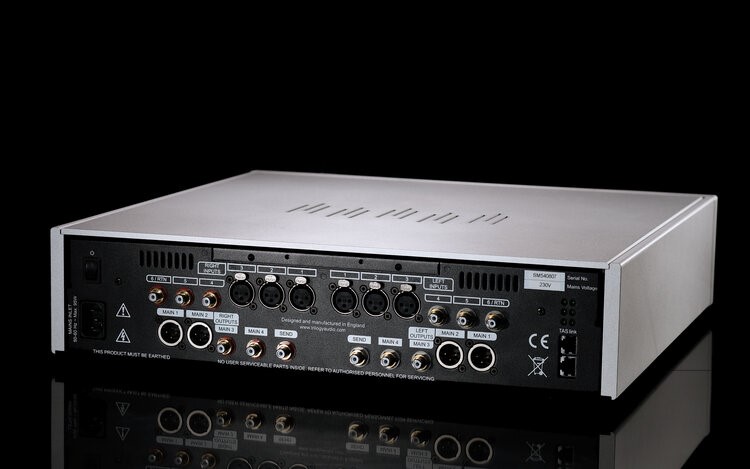 This is a pre-amplifier that can meet the needs of all users. Input can be named separately and channel balancing can be configured. Digging deeper into the menu, you'll find the valve's operating hours or temperature reading from the Trilogy amplifier you're connected to, a live bar chart instead of volume, the day of the week, and the ability to schedule open and close times for all devices connected in the following manner: TASlink.
The gain stage USES a 6H6P supertube mounted in the billet compartment to obtain voltage, which performs well in audio applications and their associated frequencies with true high fidelity and low distortion. A series of three transformers power supply, the design of the active shunt regulator valve of the high voltage power supply. The ability of the voltage rail to absorb and drain current makes it stable and quiet. The output is provided by the famous Lundahl transformer.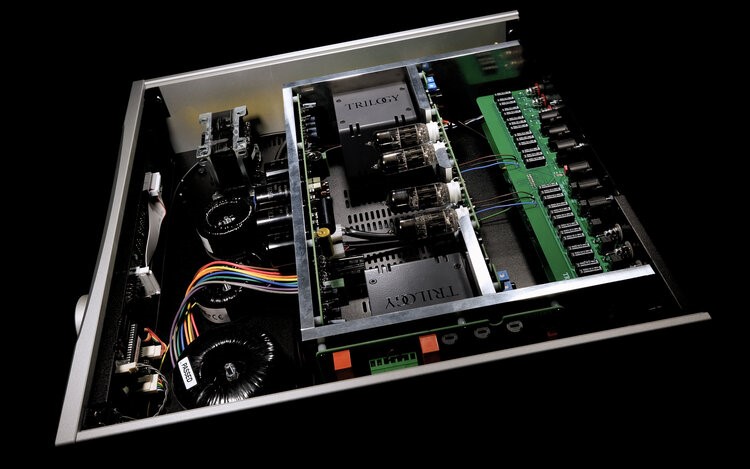 Its topmost topology is the result of its billet alloy chassis and parts and purist concerns. The philosophy of solving problems with the best technology is Trilogy encapsulated in the 915R preamplifier.
Standard features for preamplifiers include a stunning PRCR remote and a premium IsoLink Wave power cord from ISOL 8.
The 915R has a wide range of inputs and outputs; The TASlink RJ45 socket on the far right and many connections between Cardas (RCA) and Neutrik (XLR). There are six inputs (three Rcas, three XLRS), four outputs (two Rcas, two XLRS), and one RCA send (record). One of the SE inputs can also be used as a return channel.