TRILOGY 995R MONO POWER AMPLIFIER
Vacuum tube: 2x super tube 6h6p
Input impedance: 200 kohm (balanced input), 50 kohm (unbalanced input)
Output power: 8ohm, 200W / 4ohm, 350W / channel, 40W, pure a
Sensitivity: 2.25V RMS (balanced output), 1.15V RMS (unbalanced output)
Frequency response: 5Hz – 100kHz (+ / - 0.5dB)
Distortion: 8 ohm for rated output less than 1% a
Height: 35cm
Width: 19cm
Depth: 46cm
Weight: 38kg
The 995R is a much-anticipated mono amplifier made possible by Trilogy Audio Systems after four years of research. Devotion is evident in all of the Trilogy's products.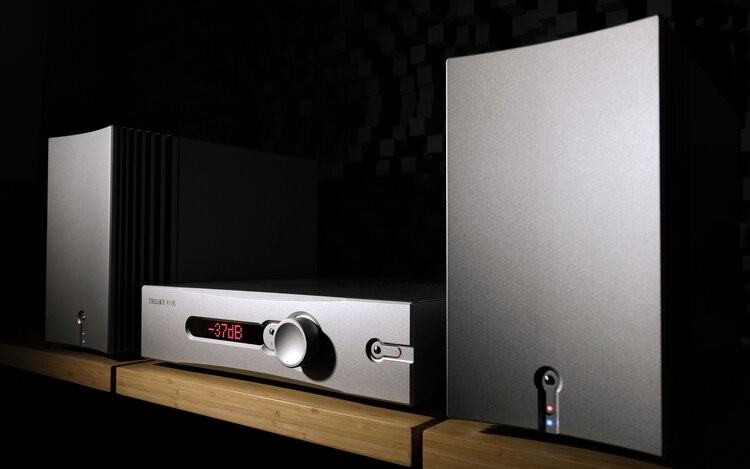 True monolithic and architectural details, such as machined heat sinks, are optimised for heat dissipation through clever design and extensive radiation surfaces. The form considered is equivalent only to its uncompromising internal design.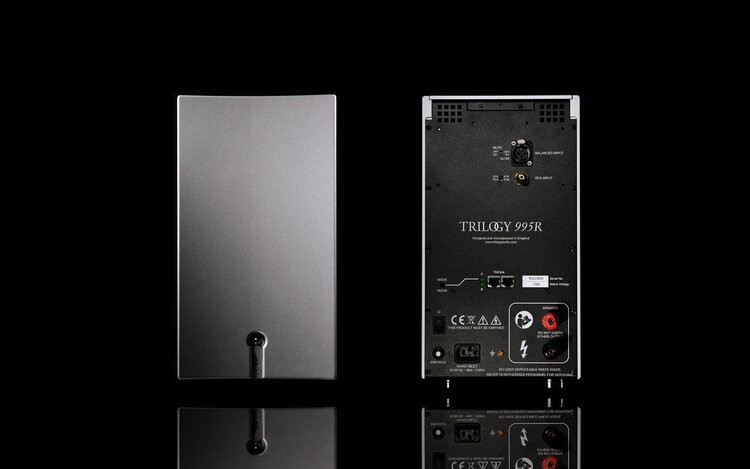 Like many of the Trilogy's products that have the best of both worlds, the 995R is a hybrid machine. These units can be cyclically switched to AB, A and ECO A using the discrete selector button. When playing music, the last mode is class A, but the transistor bias can be greatly reduced to reduce power consumption if the following situations exist. There is no signal, which is both stable and has the advantage of sacrificing minimal performance.
Trilogy 995R isn't just beautiful on the surface. The circuit has no feedback, is fully balanced, and has a bridging output stage. Its hybrid topology consists of two 6H6P valves as voltage amplifiers, while a small linear MOSFET with 12 Japanese bipolar transistors makes up the push-pull composite stage of the product. PSU based on large shielded ring transformer and custom capacitance has a complete choke input power supply.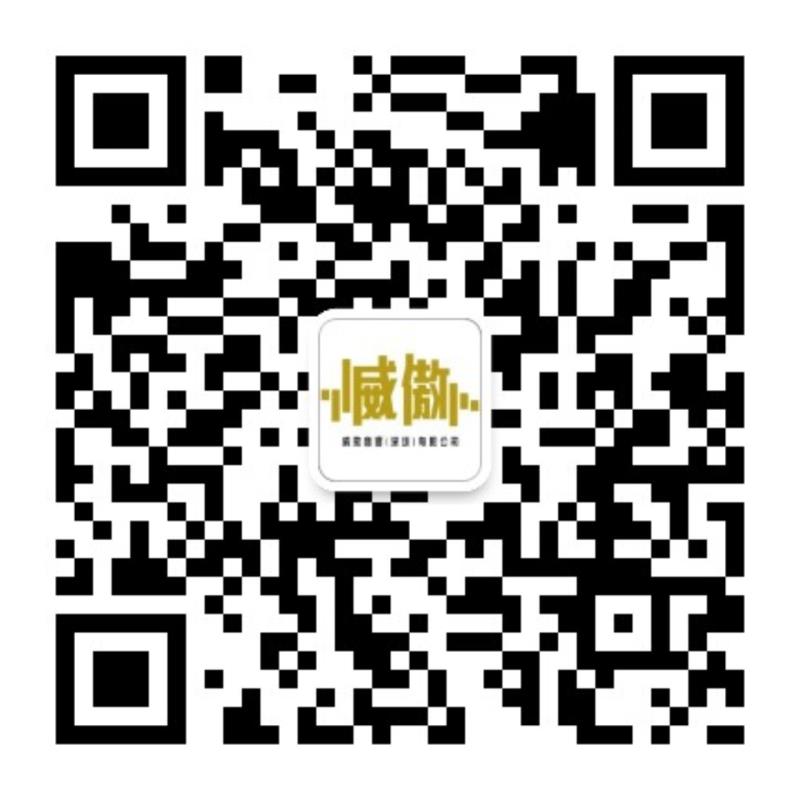 WechatCode