Transducers:
5 inch woven polypropylene cone, injection mouldedbasket
1 inch Acuflex dome tweeter with aluminium moving coil
Minimum impedance:
5.35Ohm (6.39 Ohm at 1kHz)
Efficiency and sensitivity:
88dB 1W/1m
Frequency response:
35– 25000 Hz in standard enviroment
Type:
2 way passive 8 Ohm speaker,
it is possible to bi-wire or bi-amp
Max. input power:
500W/couple
Overalldimensions:
Width: 26.8cm
Hight: 65.5cm
Depth:28.6cm
Weight: 17.5kg
This hi-performance speaker can be placed either on a stand or on a shelf. Boxes are made from poplar wood, birch and glass. Side panels are made of tempered glass. Glass is good not only to the eye, but it gives musical and accurate sound to the speaker: we use materials characterized by very different mass and flexibility; this technique produces boxes with excellent elastic and inertial properties.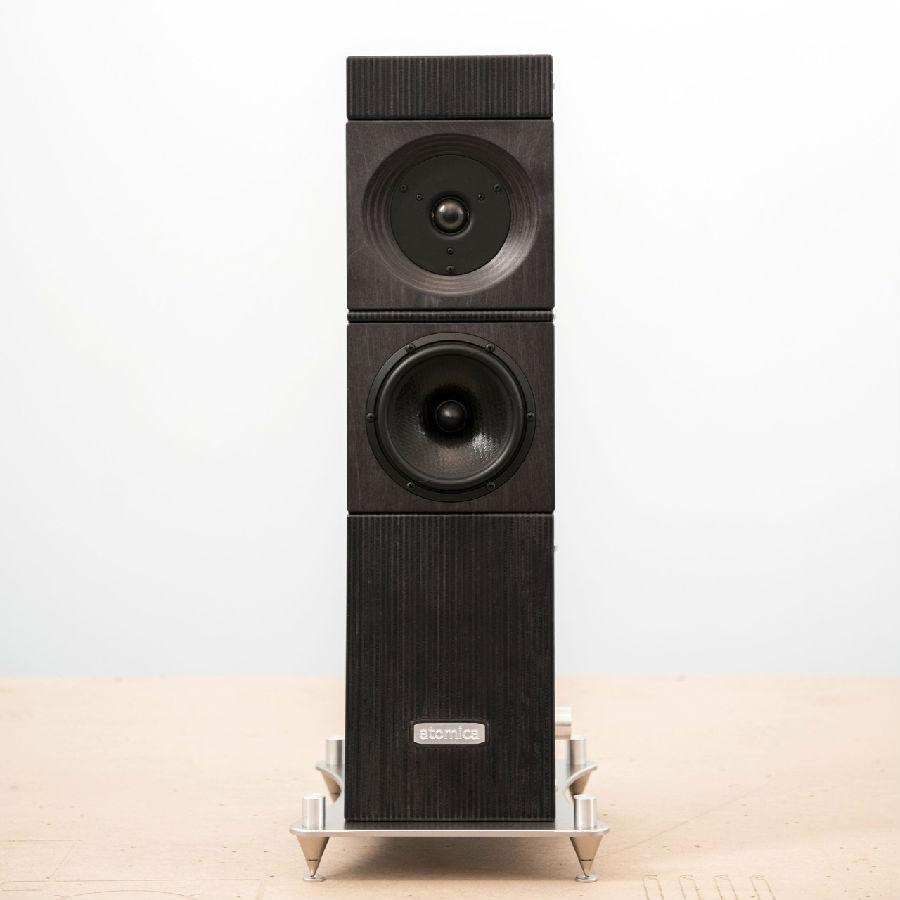 The base is made of AISI 304 stainless steel. It accepts adjustable spikes, rubber nubs or can be fixed to its stand.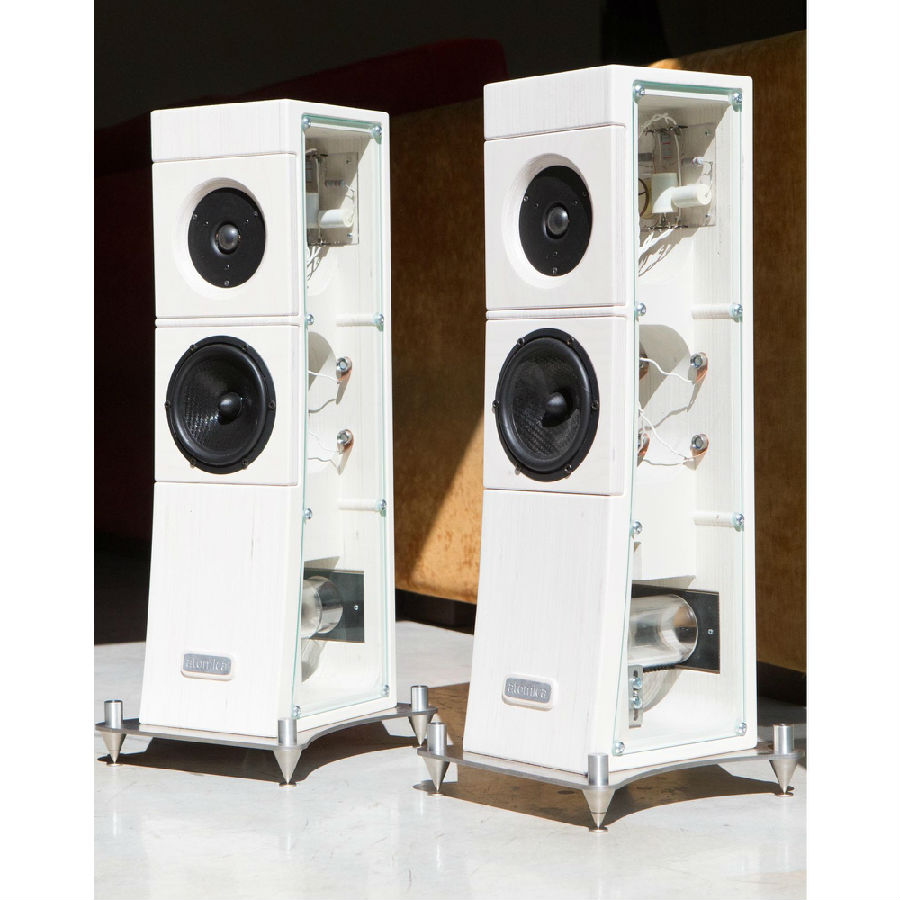 It is perfect for medium and small environments. The side knob allows the user to mechanically adjust the Atomica Reflex (patented). Thanks to this special device, resonance frequency can be tuned or the speaker can be turned into an acoustic-sunspension design, depending on room positioning or listener's tastes.