Unit: 15 X1 "ring radiator band type treble, 1x48" mid band, 8x8 "bass
Input impedance: 4ohm
Sensitivity: 90 dB
Frequency response: 16hz-40khz, + / - 3dB
Division: 3-way Division
Medium / treble panel: H 75 ″ x W 21 ″ x D 16 ″
Tower: H 75 "x W 15" x D 26 "
Supersub (optional): H 41 ″ x W 26 ″ x D 38 ″
Servo bass amplifier module: H 3 ″ x W 17 ″ x D13 ″
Total system weight: 320kg / side
It is loaded with 15 newly developed R3T treble units, which have lower distortion and wider diffusion capability and can support 40KHz ultra-wide frequency playback. The improved and enhanced 48 "flat diffused aluminum band alto tone can further reduce the acoustic asymmetry distortion caused by room environment problems;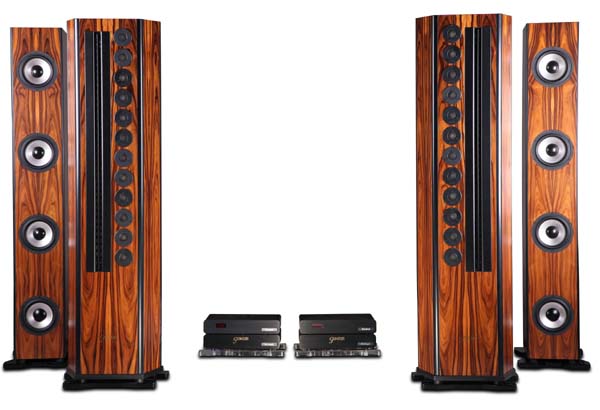 The reference level line source dipole flagship speaker system features a new damped hybrid sandwich design in the case of the separate high/low speakers, which reduces the resonance problems of the case due to its strong low frequencies, as well as improving the quiet middle/high music background.
It's equipped with the left and right channel servo control of bass Amplifier SCAmps with independent power supply, based on the essence technology of Genesis flagship Amplifier Reference, it drives the lower speaker part of the left and right channel separately, and the newly improved power system provides the bass effect with more impulse for the low-frequency drive.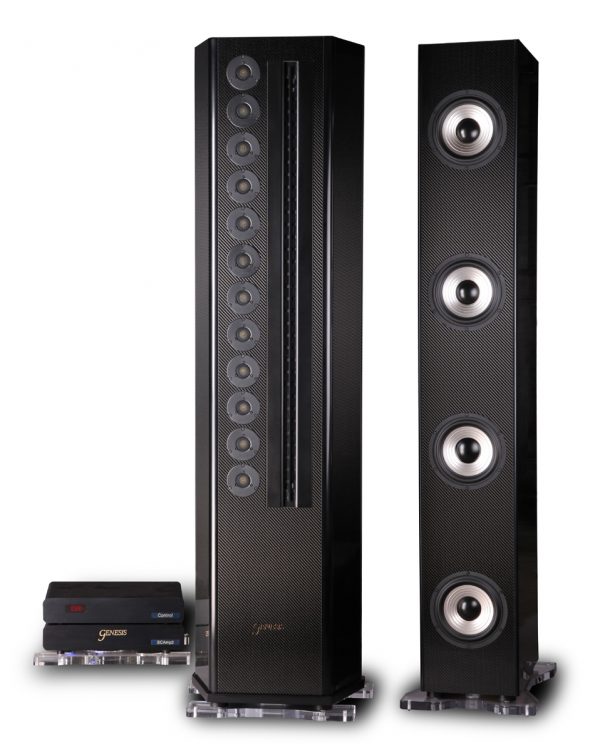 In order to better match the bass driven by the built-in active bass power amplifier, it is specially loaded with receiving sensors and fast processor, which can make the frequency between the high, middle and bass better integrate and provide balanced audio playback ability.
Can provide both powerful dynamic margin, large dynamic contrast and the smallest details of the music performance ability, so that users have the most top music appreciation experience.