Unit: 15 X1 "circular ribbon ring radiator band treble, 1x48" ribbon mid band, 2x12 "ribbon aluminum cone bass
Impedance: 4ohm
Sensitivity: 90 dB
Frequency response: 16hz-40khz, + / - 3dB
Division: 3-way Division
Height: 190.5cm
Width: 53.3cm
Depth: 71.1cm
The Forte features a 48-inch aluminum band alto, 15 1-inch band treble units and two 12-inch aluminum basso bass units. It can be said that this is a fully functional product, easily with any other equipment.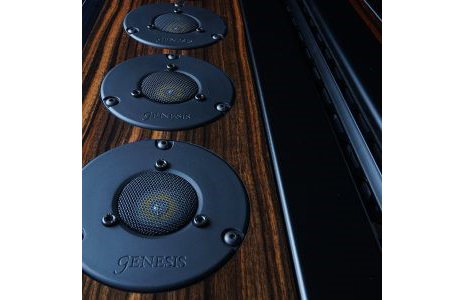 The internal structure of the box is made of laminated damping composite material. With the re-modified 48-inch aluminum belt, the aluminum bass unit is improved with the Dynamic Power Delivery System (DPDS) to ensure the bass diving and more accurate.
The improved frequency division point improves the consistency between the mid and bass notes. The carefully selected frequency division points ensure that the line source dipole speaker sound field is rich and wide, and there is no need to look for a golden listening position.