Outputs:
3× balanced XLR; 3× single-ended RCA
Inputs:
1× balanced XLR; 1× single-ended RCA
Frequency response:
20 Hz to 20 kHz, +/-0 dB
RIAA MM/MC:
+1-0.1dB
EMIMM/MC:
+/-0.15dB
DECCA MM/MC:
+/-0.15dB
COLUMBIA MM/MC:
+/-0.15dB
TELDEC MM/MC: +/-0.1dB
SNR: -90dB(phono MM), -81dB(phono MC)
Dimensions:
Width: 50cm, Height: 14cm, Depth: 39cm (host and power supply)
Host net weight:
15 kg
Net weight of power supply:
17 kg
The Master Collection series is an important technical crystallization of the Karan Acoustics brand's 30-year career, and reflects Karan's learning, knowledge, experience and uncompromising spirit in designing and manufacturing high-end audio equipment for more than 30 years in all aspects. Master Collection PHONOa is currently Karan's flagship phono amplifier. It adopts a split power supply design, and the power supply is the same as the main body of the phono amplifier. All Master Collection products use CMS CS2 isolation/support feet which have minimal transfer of mechanical and air resonance and feedback from the chassis and internal electronics.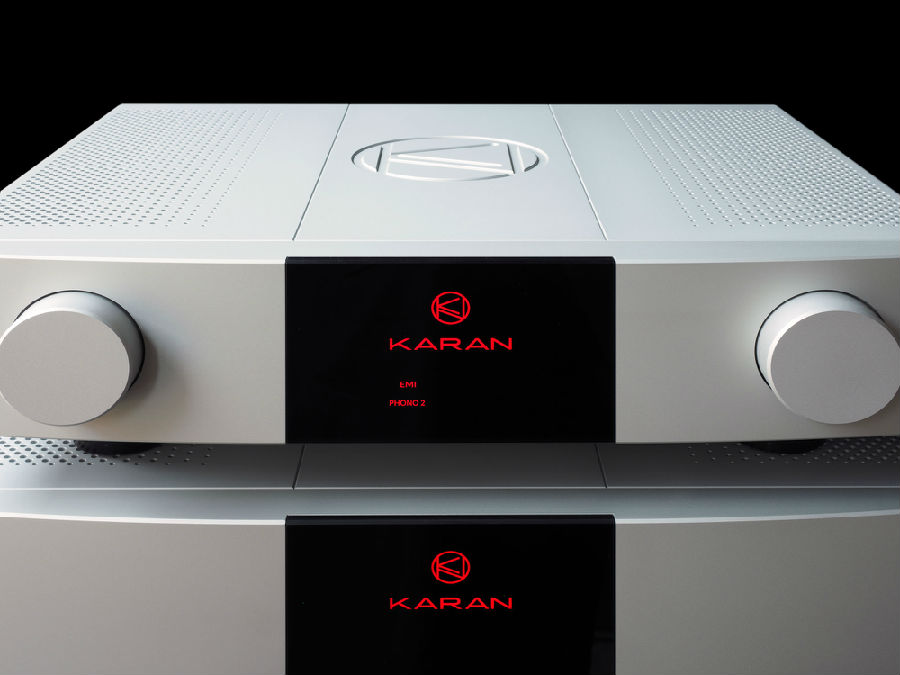 Like the KA Phono Reference, the Master Collection PHONOa has 3 simultaneous (XLR and RCA) inputs that can be used for multiple turntables and tonearms; each input has individual input load, input power and gain settings, allowing each The cartridges all achieve the best performance; at the same time, they also have the selection function of positive and negative phase and equalization curve. There are two large knobs on the front panel of the main unit. The vinyl equalization curve, in addition to the general RIAA, there are Emi, DECCA, Columbia and Teldec. Therefore, it can adapt to various types of vinyl turntables, and it can be said to be the best partner for vinyl turntables.

PHONOa uses Karan's new generation of improved circuit boards, made of very special isolation raw materials, all copper traces are 75 microns thick, this, combined with an improved overall design, further reduces unnecessary inter-component influences and any Adverse effects occur as a result. The design and manufacture of the enclosures also go above and beyond, in addition to their extraordinary aesthetics, the highest quality aluminum for the best acoustic properties and the lowest susceptibility to radio frequency and EMF effects of the circuitry contained within. Moreover, all components of PHONOa use Cardas Audio copper chassis wires for internal wiring, which fully embodies Karan's spirit of pursuing perfection.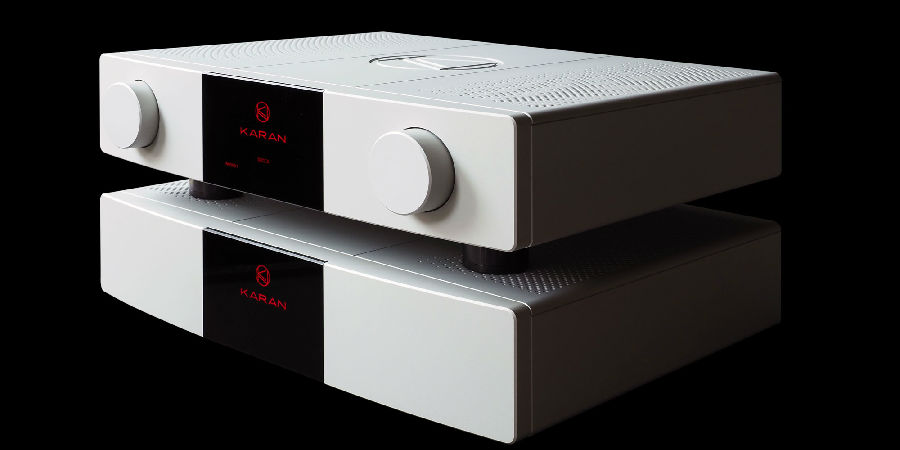 Speaking of the split power supply, it has the fastest rectifier and the smallest internal impedance, when complex and multi-layered music content needs to be processed, the huge capacitance reserve provides fast and dynamically correct response and huge headroom, and Each audio channel has an independent power supply (independent transformer and regulation circuit), ensuring ample and clean power supply for the host.